The Grey Roost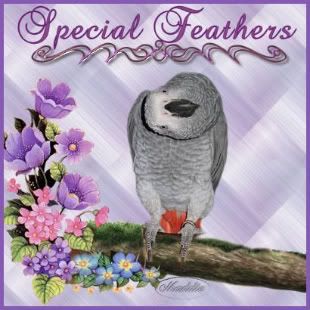 Special Feathers
Dedicated to all Special Abled Birds everywhere.
This place is for anyone who has had a special abled bird come into their lives. I have had several special abled birds come my way. Each one, has touched my life and made me a more patient and understanding person. They were always very accepting of me, and their gratitude glistened through.
Many Special Feathers are overlooked. Many Special Feathers are unwanted.
If you ever get a chance to open your heart to a special abled baby, you're in for a treat. As you know, Miss Emma is the love of my life.
Please feel free to send your stories for others to learn about your Special Feathers. This is our area to network together to be able to share experiences to make the best lives possible for our very own Special ones.